Welcome to Journal
The Science for Education Today (previous name– Novosibirsk State Pedagogical University Bulletin (until 2018)) is a peer-reviewed research Journal, founded in 2011 as the electronic periodical.
The Founder of the Journal is Novosibirsk State Pedagogical University. 
The Journal is intended for informing the public on scientific development and results of the research and methodical works received by professionals from a broad spectrum of disciplines: lecturer staff's and candidates for a doctor's  degree, post-graduate students and applicants for a scientific degree and also students of Novosibirsk State Pedagogical University and representatives of other high schools of Russian Federation and the International Community.
The exclusive aim of the Journal is maintenance of the effective environment of an exchange with the most actual scientifically-educational information in an extending, interdisciplinary and international scientific community with accent on new methods and ideas of progress.
The Journal is included into International and Russian abstract databases.
The Journal is addressed to the lecturer staff's of universities, post-graduate students and to students who are interested in the newest results of fundamental and applied researches on actual problems.
International Journal's Indexing

 | 

 | 

 | 

 |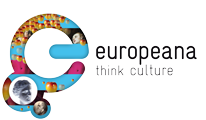 | 

 | 

 | 

 | 



  <a